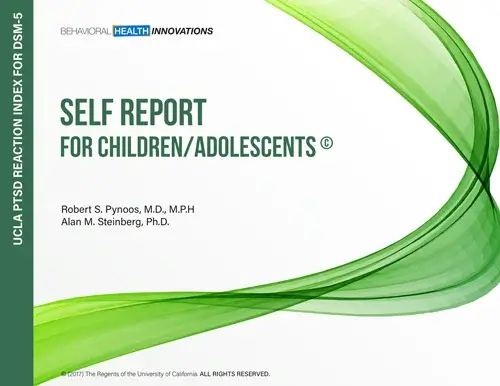 UCLA PTSD Reaction Index for DSM-5: Child/Adolescent Self Report
$4 per administration
(1 year license)
Minimum of 25 administrations includes Brief Screen
The UCLA PTSD Reaction Index for DSM-5 provides a structure for making a comprehensive evaluation of trauma history and an assessment of the full range of DSM-5 posttraumatic stress symptoms among school-age children and adolescents.
For orders of 1,000 or more administrations, please contact us for volume discount information.
Please note, the scoring program uses Microsoft's Windows operating systems and will not run on Apple products.